Stacking the shelves is a weekly meme hosted by Tynga's Reviews. It's basically a way in which we get to show off the lovely new goodies we got over the past week/month however you decide to do it.
It's so nice to have such small hauls every week. Or none at all for that matter. It just proves that I

can

say no every once in a while. Even though it's hard! Haha!
So let's get to the few books then shall we?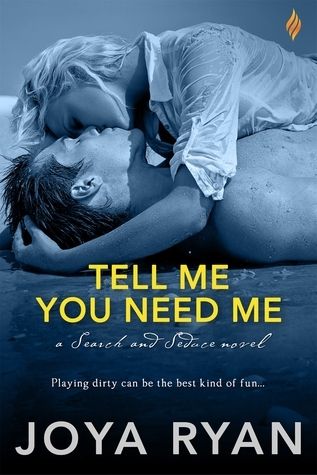 Tell Me You Need Me (Search and Seduce #1) by Joya Ryan
Joya Ryan is one of my few exception authors whose books I will always request ARCs of or buy no matter what kind of ban I have over myself. So excited!! Thanks Entangled Publishing for this!!
Yes, My Accent is Real: and Some Other Things I Haven't Told You
Written and Narrated by Kunal Nayyar
I'm so obsessed with these memoir types of books lately. Raj is one of my favorite characters from The Big Bang Theory and I absolutely adore Kunal Nayyar so this one was a no brainer for me. I've actually already listened to this one and finished it a few days ago. I absolutely loved it. I loved his complete brutal honesty in the life stories he shared. I mean, some of the stories his actions aren't something I'm sure he was very proud of but they happened and he learned and grew. What can I say I loved it and I already can't wait to give it a listen again! And again...and again...
So that's it! 2 I'm really excited for and 1 I already devoured and adored before I could even put it up in a haul post!
So what have you added to your shelves this week?