So I never really seem to do anything that isn't review, blog tour, cover reveal, or meme related. I never just sit down and talk to you guys on the blog. I've always wanted to do it and ideas always pop into my head but then I'm like; "Meh. Maybe next week." So when Wendy over at
Book Scents
, *gives the look*, tagged me in the TBR Tag I figured this would be the perfect opportunity to get the ball rolling. Are you ready for this? I'll have to admit I'm kind of afraid to dig into my TBR closet of shame. *Deep breath* Here we go...
P.S. Wendy, just kidding about the look thing this will be fun :D
How Do You Keep Track of Your TBR Pile?
Wow you're pulling out the big guns right away?! Okay on Goodreads it's a huge mess. I have just that one "To Read" shelf and it has most things on it, though not everything. Where everything is, is on wishlists on Amazon. There I am much more organized. I have them in varying degrees of want or I even have one list that are the ones I already own the eBook of but want physical copies now. I'm way more together there. Most of those lists are private but there are maybe one or two that are public. So I'm partially organized. Then, even though they are a disaster and I've been thinking for days that I need to reorganize them, I have 2 book shelves here close to my desk, one is all the books that I have already read somewhat in varying degrees of like which I want to change. But then I have a second bookshelf of books that I still need to read. Though I've run out of room in the previously mentioned one so some of the books on there I've read already. It's a huge chaotic mess and it's making me nuts. Weekend project me thinks.
Is Your TBR Mostly Print or eBook?
The sheer number of eBooks I own and have not yet read is just ridiculous. I feel like if I read every moment of every single day for the rest of my life, I would still probably never finish them all. Because for every one book I finish I've added one, two, ten more to my shelf. Both virtual and physical. I can't help it! I see free and I'm like okay! It needs to stop...
How Do You Determine Which Book From Your TBR to Read Next?
It depends. If I have blog tour/review books those always take priority when it comes down to where I have like a week or so until my tour date. But generally I try to get them read right when I get them so I have plenty of breathing room to get a review written and not feel the pressure. But if I'm absolutely free to read whatever I want then it's all about the mood I'm in. Swoons, angst, fantasy, nice boys or an alpha that likes to take control...whatever I'm feeling that's what I reach for. Sometimes if I see tons of my friends fangirling over something I will drop everything and buy and read it. Past example would be Scoring Wilder (Loooooved) and current example would be Mistborn (currently loooving) So it's all about mood and sometimes even the power of suggestion.
A Book That's Been on Your TBR the Longest?
So according to Goodreads I added this one to my shelf way back in September of 2012. That's over 2 years ago!! Daaaamn. And it's not like I just don't want to go on with this series, matter of fact it's on my recent #TTT of my Fall TBR list! I'm seriously shaking my head at myself...
A Book That You've Recently Added to Your TBR?
I added this one just a couple days ago because the lovely Danielle from
What Danielle Did Next
mentioned she was currently reading and falling in love with it. This is huge in my opinion when it comes to New Adult. She finished it in record time and I am highly,
highly
intrigued with this book. Plus that cover...uhh YUM! What? No! I
did not
just lick my screen! Gosh!
*Mumbles about people minding their own business*
Moving on!
A Book on Your TBR Strictly Because of it's Beautiful Cover?
I feel like there should be a spotlight coming down on this one while a chorus of angels sing the praises of it's beauty...a bit much? I'm a cover whore what else would you expect? Okay well I am in love with this cover and I got an ARC for a blog tour I'm on at the end of the month a few days ago and I can't wait to dive in! I was all set to start it but when I stuck my nose in some other people's conversation on Twitter I influenced myself to finally start Mistborn instead. #NoRegrets! Haha but this one will be next that's for sure :D
A Book on Your TBR You Never Plan on Actually Reading?
At first I was thinking I wouldn't have anything for here because I hate to say never. I hate to give up completely on something, especially a book. But then I found a few pages on Goodreads full of freebies I downloaded on a whim. Sometimes I never really finished reading the blurb, if there was just the tiniest spark of interest I'd grab it because it was free and then make the final decision later. And if I'm being totally real here...this is one of the many I'll pass over time and time again because I'll always find something better that I want to read more. Hell I forgot I even own it. How sad is that? Sorry book. You've been evicted from the Big Brother hou...err....anyway.
An Unpublished Book on Your TBR That You're Excited For?
This was a hard choice because 3 books jumped out at me right away. But I'm going to go with this one. It's the one I have to wait the longest for! Sigh. But it's exactly the kind of book that I love so I'm trying to be patient. The other two I was pondering throwing up here were both by Jennifer L. Armentrout of course.
The Return
because um hello TEAM SETH and
Wicked
which I also almost threw up for the cover love question.
A Book on Your TBR That Basically Everyone has Read Except You?
You're not alone on this one Wendy! I feel like everyone has read this series, or at least this book, except me and everyone I talk to absolutely loves it. It's definitely getting read in the very near future though so don't you fangirls worry!
A Book on Your TBR That Everyone Recommends to You?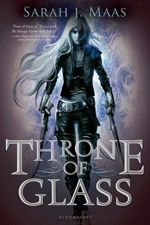 Especially the fabulous person who tagged me recommends this one highly. I swear I'm going to get to them. And YES, I know I need to read the novellas first! I promise I will haha :)
A Book on Your TBR That You're Dying to Read?
No, this isn't just another excuse to drool over that cover. I am so freaking looking forward to reading this one. And maybe it's a little bit about the tattooed boy with the abs and the lip ring on the cover...but mostly it's about what's inside that cover I swear. Of the book! Of the book...
The Number of Books on Your Goodreads TBR Shelf?
Can I refuse to answer this one? Oh right you can just go look on my profile. Sigh. Fine. 447... I'm real, I understand I will never, ever, never get to all of these, which is pretty damn sad. Oh well at least they have each other!
Who I'm Going to Tag:
YOU!
Yes YOU! If you're reading this and think to yourself; "Hey this sounds like it would be fun to do!" Then do it! Don't wait for someone else to
maybe
tag you. To be honest if I were for real going to tag anybody it would probably end up being Wendy who of course was the one to tag me and then Jess from
Lovin' los libros
, whom Wendy has also tagged, because I feel like those two would be the ones least likely to say
"Dammit Sheri!!"
but since they're already doing it then you all have fun and dig into your TBR shelves!! And take time to stop by any of the girls blogs I've mentioned in this post. They are all awesome, amazing and lovely people and spread the blogging love!
Thank you Wendy for tagging me I actually did have a lot of fun throwing this together!!
♥♥ XOXO ♥♥